A refreshed identity for Yello Telecoms
One of the leading suppliers of telecoms solutions to UK businesses, Yello Telecommunications is, as you might imagine, the telecoms division of LA Micro Group. Offering telephony, broadband and network cabling solutions, Yello is the UK's brightest telecoms provider. 
Acquired by LA Micro Group in 2017, Yello had already spent 10 years establishing itself as one of the leading suppliers of telecoms solutions to SMEs in the East Midlands. Since joining the group, the Yello brand has been completely refreshed and the product offering expanded. 
Working with some of the UK's largest and most innovative service providers, Yello offers businesses of all sizes the very best in VoIP telephony solutions, business mobile and broadband plans, IP-CCTV systems and network & cabling design and installation. 
Being in the industry for so long without an identity to reflect their time and motto – "the brightest telecoms solutions provider",  it was in need of an entire refresh that reflected simplicity, vibrancy and a contemporary look. 
We knew we wanted to feature large blocks of bright colour in the brand and it's a theme seen throughout all communications and materials. It's obvious, yes, but Yellow was the only choice. It paired with the name and the outlook, and embodies a brighter approach to telecoms services in a sometimes very dull market.
From the ground up, everything needed to be updated.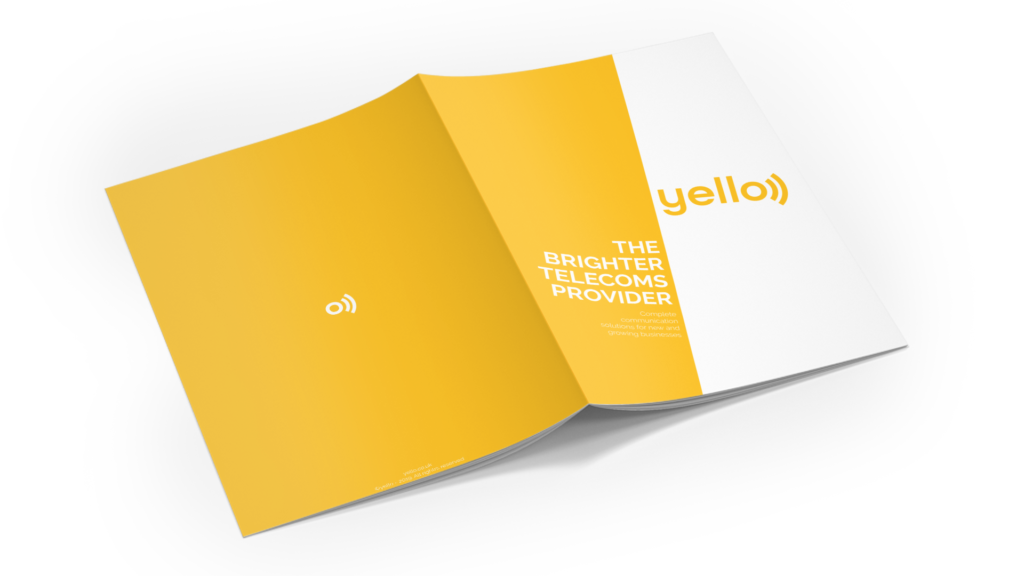 The brighter telecoms provider brochure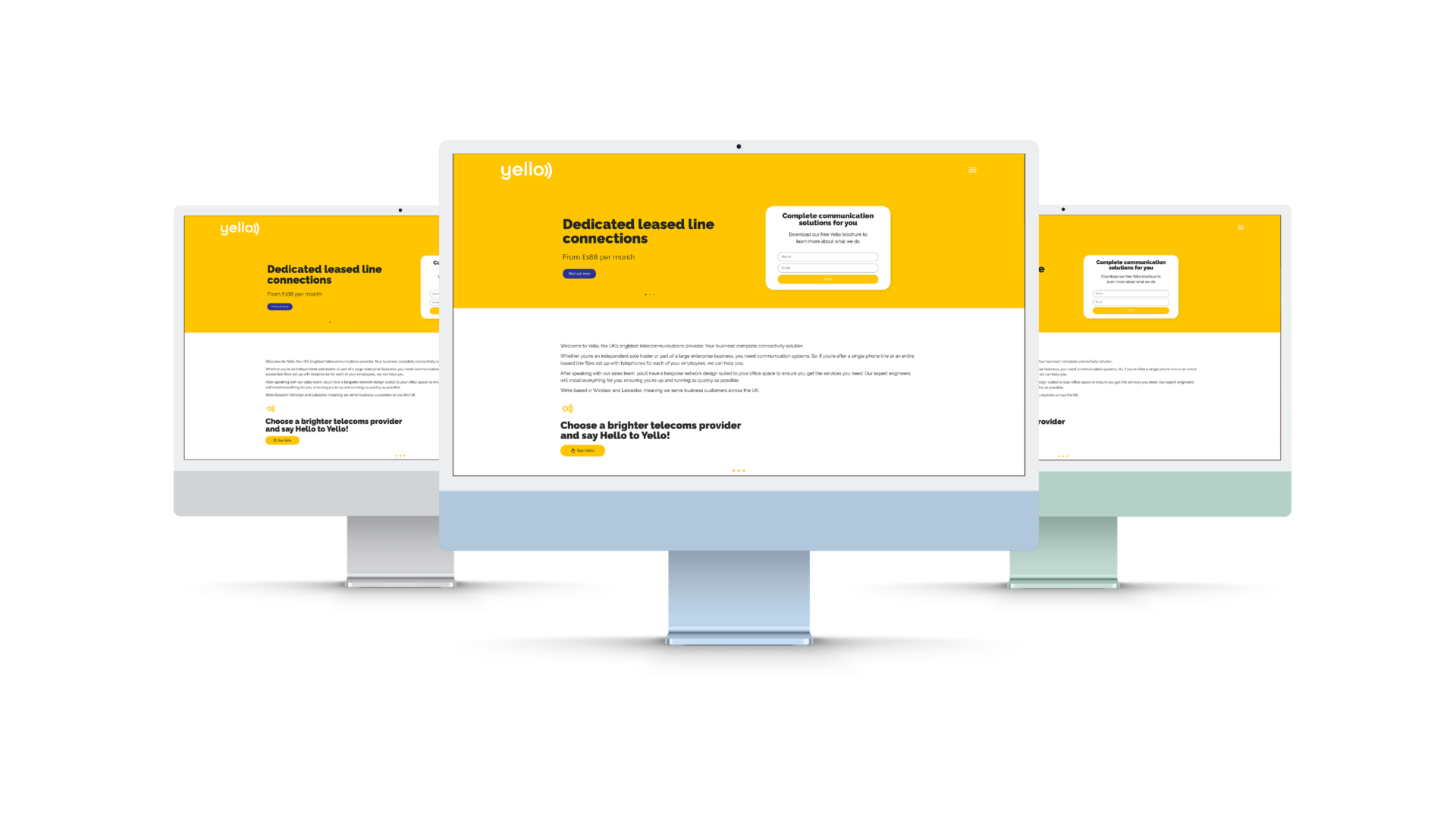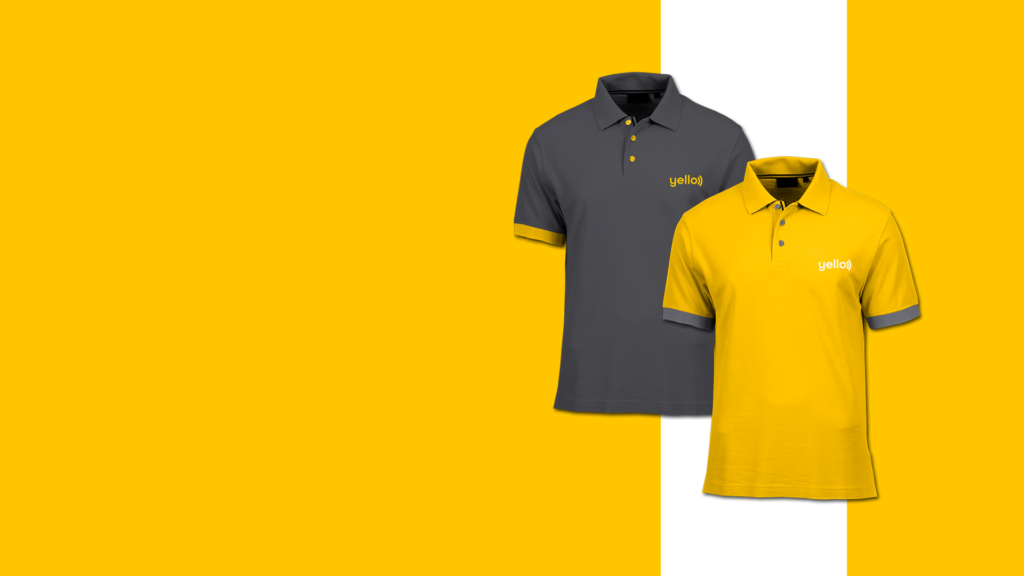 "The brighter telecoms provider"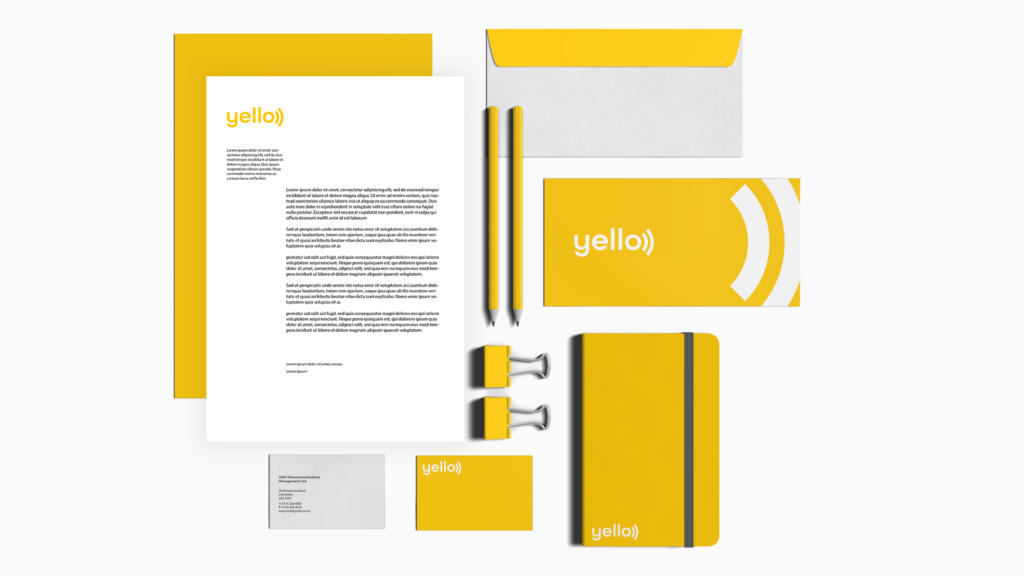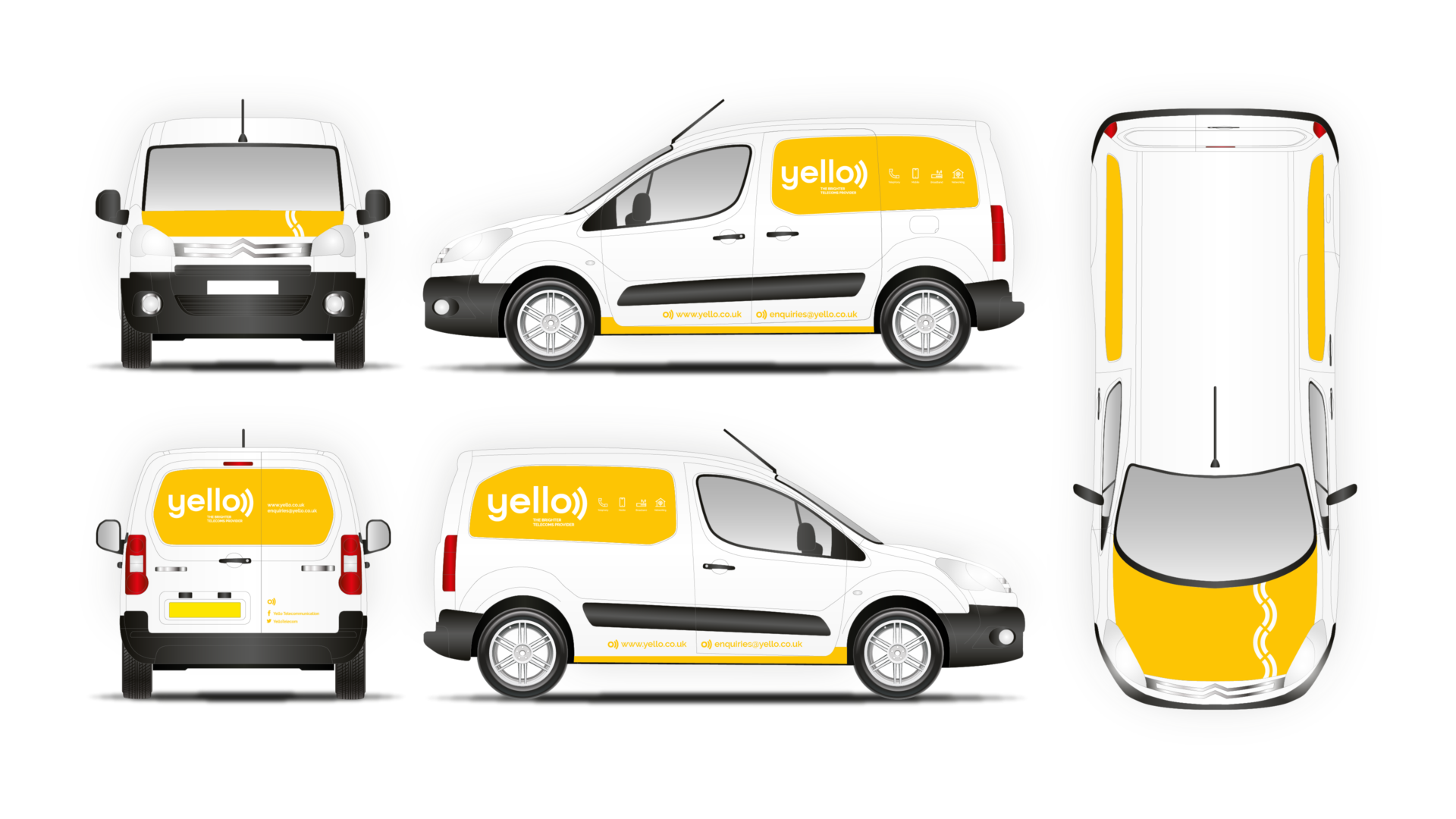 Celebrating 20 years of yello
Assets used in various animations
Identity Design
Web Design
Brand Strategy
Motion Graphics
Stationery
Livery
Apparel
Marketing Communication